External SIP address
Forwarding your number to an external SIP Address
With our system, you can forward your number to a SIP address. This will be used if you have an internal PBX onsite in your office.
Step 1: Setting up the divert
To forward the call on, click on "Your Numbers" and then the number you wish to divert. Locate the 'Routing Wizard' button as shown below:

Step 2: Entering the SIP Address
Setting up the divert is quite simple, all you need to do is amend the call routing to point to your PBX as shown below: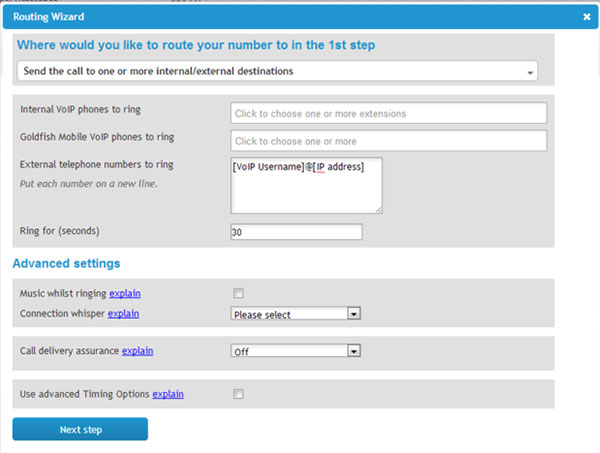 The VoIP Username will be the username for the number you have with us, and the IP address will be the public IP address of your PBX system. Click on "Next Step" and select your termination point.