Partner Services
We offer among the industry's most generous partner schemes with three different and lucrative programmes available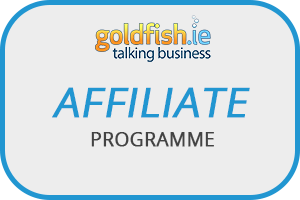 Affiliate Programme
Our basic reseller programme. Goldfish.ie offers businesses the opportunity to enrol in our generous Affiliate Programme. We'll pay you for customers that you refer to us via a unique URL that we provide you with. We'll take care of all the billing and technical support; all you need to do is refer business to us.
Essentially, this easy-to-use system will allow you to refer friends and colleagues to our platform and earn yourself commission in the process. The customer will then be retained and managed by Goldfish.ie.
We offer our affiliates 10% of the revenue received from any customer that they refer to us (capped at €100 per account).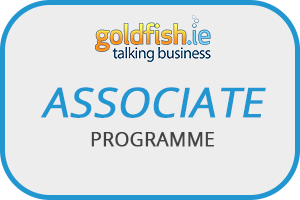 Associate Programme
Our premium reseller programme. In addition to all the benefits the Affiliate Programme provides, should customers you refer to us sign a contract, you will receive a percentage of their contract value, to be paid once the contract goes live and therefore adding an additional revenue stream for your business.
In addition, any non-contract customers that sign up will be added to your reseller report and you'll receive a percentage of the revenue, exactly the same deal as with our affiliates.
For contract customers, you'll receive 4% of the TCV (Total Contract Value), to be paid when the contract goes live.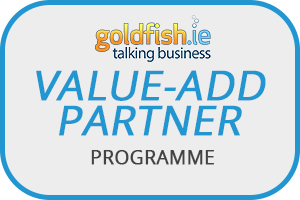 Value-Add Partner Programme
Our prime reseller programme. Here at Goldfish.ie, we value the opportunities partnerships can offer, specifically partners that offer supplementary services to our own. By becoming a Value-Add Partner with us, you'll have the option of adding your own margin and any additional services for new customers. Additionally, we will look for opportunities that arise should customers have a need for supplementary services to our own and pass their details onwards to you so you can complete the deal.
For any business you refer to us, you'll receive between 5%-7% of the TCV (Total Contract Value). This will depend on their quarterly spend and the size of the contract they sign. For any business we refer to you, you will receive 3%.
As part of the application process, we would invite you to attend an on-site meeting at Goldfish.ie HQ to meet with our Sales Manager and to discuss whether this programme is the best suited for you.
Request a callback
To find out more about our Partner Services, you can call us on 015547888 or email us instead sales@goldfish.ie. Alternatively, fill in your details in the form below and we'll get right back to you.