Starter Pack – Which Phone For You?
The following VoIP phones are those recommended and specifically handpicked by our expert Technical Support team.
They are ideal for small business and home office use, easy to setup and provide high-quality audio.
All the hardware we sell is carefully chosen to fully leverage our business VoIP telephony solutions, enabling customers to thoroughly get the most out of our service.
The IP phones in the tabs above are those our customer-facing Support team recommend as ideal for new customers running small businesses.
And since we're a provider and not a retailer, you can rest assured that we only sell what we know works well with our service and provides the highest voice quality – in fact, we find many new customers comment that the audio quality they get now is better than before they switched to our service.
Click through the tabs above to find read more about our hand-picked recommendations and how they can benefit you through their user-friendliness and calling features.
Connect with your customers through a high quality, easy-to-use handset
The handsets we sell are simple to configure and provide excellent value. Just plug into an Internet connection wherever you are and you're ready to, yielding maximum flexibility for so little effort.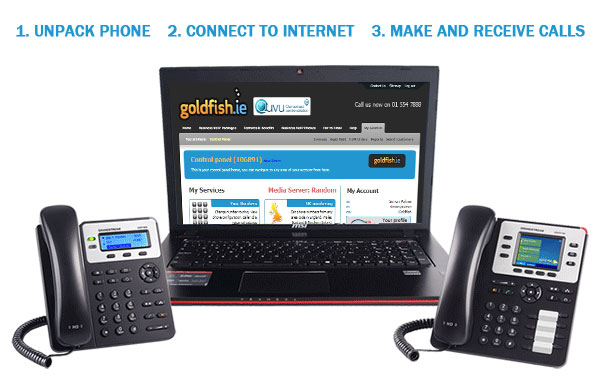 These especially recommended handsets provide exceptional call quality and clever features, helping your business connect with your customers in new and exciting ways.