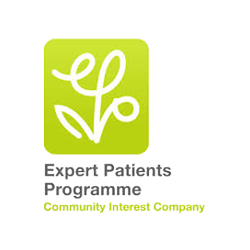 Case study – Expert Patient Program
The Expert Patient Program (EPP) is a not-for-profit organisation that run free courses for people living with long-term health conditions. Their main aim is to improve the quality of life for people living with long-term health conditions. Their courses are designed to give people the tools, techniques and confidence to manage their condition better on a daily basis.
We interviewed EPP IT Manager, John Reed to find out what he thought of the service
Why did EPP choose Goldfish?
We first came across Goldfish around this time last year when we were doing an office move. We were having a new office built and moving from a serviced office to our own offices in Warrington, so we had to set up our own voice services.
We actually came across Goldfish when looking for a supplier of hardware devices. We purchased a Grandstream GXE5024 from Goldfish and at the time spent quite some time talking to your team about what services you might be able to provide us.
I was impressed by the depth of technical understanding in the Goldfish team and we spent quite a lot of time upfront discussing the best solution for EPP.
How easy was it for EPP to set up their account?
We worked with EPP to ensure that the account set up was correctly; EPP, however, had some real challenges in the early days with their choice of local PBX systems.
We started out with the Grandstream device and a number of SIP trunks from Goldfish and in some respects, by the time we implemented it we had already outgrown what the GXE device could offer us. Now that was simply down to what the Grandstream product could offer us rather than any reflection of the service that Soho66 were providing.
So we evolved and went to a 3CX system and started to operate a SIP trunk with Goldfish using that technology. The 3CX system was very problematic for us and to be frank, we had no end of problems getting it to operate effectively.
What shone through all of that experience, something that you don't get from many other companies, is access to efficient support on your first phone call. What was quite clear was that whilst 3CX as a system was unsuitable for us, Goldfish as a VoIP provider were more than suitable.
Eventually, following advice from Goldfish, we moved our services to an Asterisk based solution, Trixbox; which since then has done exactly what it was supposed to deliver.
How do EPP use the service?
EPP have an office in Warrington with 30 extensions and an office in Hove, with 20 extensions. Their Trixbox PBX is located in Warrington and Hove extensions register to that PBX through the EPP Corporate network. In addition to their local users, EPP also have 10 home workers who use the Siemens Gigaset A580 in their home offices. Homeworkers are registered directly to Goldfish, whereas the offices in Hove and Warrington are all routed through their Trixbox PBX and then trunked to Goldfish.
We have our own PBX in Warrington running all of our LAN/WAN branches and connecting to your SIP trunks, but our home users register directly to your PBX; giving us a true hybrid solution and the best of both worlds.
The solution is very effective for us and we're expanding it further to connect in our London office over our corporate network.
EPP have a trunked solution and as such, fulfil the majority of their features on their own local Trixbox. One of the key features for them is the real-time control panel. Having the ability to be able to log in to our control panel 24 hours a day and redirect the numbers at the drop of a hat is absolutely excellent. What we're talking about is all the benefits of an 0800 or 0845 number, but with normal landline numbers.
How can we improve our product and service?
We love the online control panel, but it can be difficult to make a large number of changes at the same time. What we'd really like to see is a control panel that lets us make updates batches, like a spreadsheet or as Sharepoint does.
And finally.. What do think of the overall service?
We've had three incidences where we've had to call on Goldfish support for the management of our local PBX and both of them have been resolved within minutes. Stuff that takes other companies hours to get to the bottom of, we will get to the bottom of within minutes with Goldfish support.
I have the view that the true test of a company is not just the sales process, but what happens when you need support and with Goldfish when there is a problem, we get the right response, in the right timeframe and in the right manner every single time.
Over the last twelve months, you guys have become, essentially a part of our IT team – You are our communications partner.
How to contact EPP
EPP can be contacted on the web at The Expert Patients Program or by telephone at +44 800 988 5550