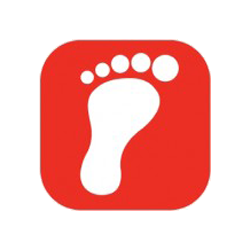 Case study – Hotfootheating.com
Hotfoot is a Wicklow based underfloor heating company. Hotfoot's range of underfloor heating systems, floor screeds and building products is second to none.
How Hotfoot use the service
In the old premises, Hotfoot had an onsite PBX system with 6 traditional phone lines providing call and fax services. As the objective of the move was to reduce cost and simplify operations, they looked for an alternative solution.
Jonathon Leonard, M.D. of Hotfoot said "The move could not have been easier. Goldfish supplied 5 VoIP phones. It took 30 minutes to set them up and we were ready to go. We did not have to move the old phone system or pay our old telecom provider the 700 Euro they quoted to move the lines."
With the hosted Goldfish solution, all that Hotfoot needed was an Internet connection. The phones were plugged into the LAN and the service was up and running immediately. The existing numbers were ported from the old provider within two weeks. In the interim, all calls were forwarded to the new Goldfish numbers. After the numbers had been successfully ported, Hotfoot had all their original numbers and the ability to use 5 new numbers at no extra cost.
Features that particularly helped Hotfoot
The features that have particularly helped Hotfoot streamline their business are voicemail to email, and missed call email notifications.
Jonathon Leonard said "As customer service is our main focus we love the fact that we have full visibility of all calls. Missed call notifications and voice mails arrive in my inbox immediately. I can make sure that the right person makes contact with our valued customers straight away. Similarly, the fax to email service gives us the ability to respond quickly to our customers' needs."
As Hotfoot is a fast-moving, international business, the mobile features of the Goldfish service have been very useful. The multi-route feature ensures that the sales team are available on their dedicated office number no matter where they are. As they are all equipped with smartphones, they also receive all the email notifications as if they were in the office.
Cost benefits to Hotfoot
In addition to all the features, Hotfoot has noticed a significant saving on their monthly telecommunications spend. Line rental alone was costing 126 Euro per month. This has been reduced to a fixed monthly cost of 15 Euro. The monthly call charges have also reduced substantially.
Jonathon Leonard said "We are now spending less than half what we used to on call charges. The money that was saved by not having to transfer the old phone lines will pay for the next years telephone costs with Goldfish. When we look at the service provided and the cost, it is clear to us that the move to Goldfish has really helped our business. We also have the peace of mind that if our business continues to grow and we have to move again, it will simply be a matter of unplugging the phones and plugging them in again at our new site. What could be easier?"
To find out more about hotfoot go to http://www.hotfootheating.com or call +353 1 2871172