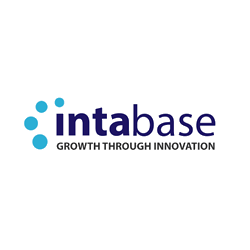 Case study – Intabase
Intabase is a UK based software development company, specialising in Microsoft development tools for complex database implementations.
Intabase started their account with a single VoIP Solo package, providing them with a local number.
How Intabase use the service
Their number is configured to:
Route first to a VoIP telephone in their main office in Bournemouth
Then, after 10 seconds, the second step of their routing rings their VoIP phone as well as a handful of Directors mobile phones.
If after a further 10 seconds, the call has still not been answered, they have configured their call to forward to their Virtual Receptionist provider, so that they might answer the call. On this last step, they also continue ringing the VoIP phone in the office, so they can track the time it takes for their Virtual Receptionist provider to answer their calls.
Intabase takes advantage of our 'Call delivery assurance' feature to ensure that the call is answered by a real person. When a call is being routed to many destinations, such as mobile phones, it is possible that the call gets answered by a machine – such as an answering machine, rather than by a human being.
Call delivery assurance makes sure that a call is answered by a person by playing a prompt to the receiving party (the calling party continues to hear ringing) asking them to confirm by pressing a key, that they wish to receive the call. If there is no following keypress (after 10 seconds), then our call delivery assurance system takes the call back from that device, removes that device from the loop (temporarily) and tries the other devices again, or moves to the next step.
What Intabase has to say about the service
Jamie Thornton, Managing Director, states "At first, we were simply looking for a single telephone number for a marketing campaign that we wanted to be able to track response to. We've been so impressed with the service and attention to detail from Goldfish that we've now transferred all of our existing telephony to them. We're paying a fraction of the cost that we were previously, and the features are way beyond anything that we could hope for."
Contacting Intabase
Contact Intabase by phone on +44 1202 757747 or visit them at Intabase software development