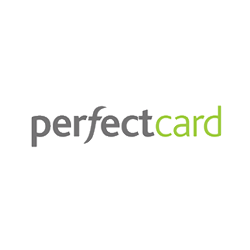 Case study – Perfect Card
PerfectCard prepaid MasterCard® products look like a debit card and can be used to purchase items like a debit card. When you present it for payment the merchant swipes it through their normal payments card machine. If the funds are available on the card, the payment is authorised and you sign the receipt.
How Perfect Card use the service
Perfect Card needed to expand rapidly but found the cost of an onsite phone system to be prohibitive. Goldfish.ie worked with Perfect Card to deliver a solution that would be cost-effective, scalable and easy to manage.
The head office phones were deployed and configured in less than an hour. No onsite phone system was required. They now have all the features of an onsite enterprise phone system without the cost of hardware or maintenance.
Perfect Card opened two new offices soon after the head office expansion. They now have the ability to call from site to site at no cost. Calls can be transferred from one extension to any other regardless of which site it is located in. The multi-route feature allows Perfect Card to control all inbound calls efficiently and automatically to ensure that their customers receive the highest level of service.
Perfect Card have plans to expand further in the near future. Our solution will ensure that this can be done easily and in the most cost-effective way possible.
What Perfect Card say about the service
"Goldfish.ie have been a fantastic switch for us from having a single operating phone to a multi-tasking system. You know where you are with your phone system due to the fact you can view and manage everything from any computer anywhere simply by logging onto Goldfish.ie!! As well as when you ring them with any questions there is always someone there to talk to, none of this automated stuff. It's super it really is."
To find out more about Perfect Card go to http://www.perfectcard.ie.ie or Email: info@perfectcard.ie or call +353 1 2557111