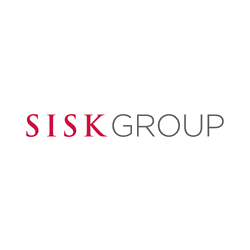 Case study – SISK Group
SISK Group – Sicon Limited is a large diverse Irish owned Holding company with operations in Ireland, the UK, Germany, Belgium, Poland and the UAE. While the SISK group has a large construction focus, through its subsidiary John Sisk and Son Ltd which is Ireland's largest construction company, Sicon also owns and manages a diversified portfolio of trading and investment companies.
How SISK Group use the service
John Sisk & Son, a member of the SISK Group, is an international construction company headquartered in Ireland. Prior to using Goldfish, in ROI & UK the company had to fit physical telephone systems at the outset of every construction site that they were working on.
Depending on the size of the project these costs could be significant. One such project is the development of Diageo's new brewhouse at St James's Gate, where John Sisk & Son have installed 70 desk phones for staff on-site, which has delivered greater efficiencies in both cost and time with the use of Goldfish technology. They are also being used on another high profile development in the UK, where the company is fitting-out Europe's first Shangri-La Hotel at the top of Europe's tallest skyscraper, Renzo Piano's 'Shard of Glass' in London.
At outset of Goldfish's appointment by John Sisk & Son the objective was to standardise telephony across all their construction sites. The solution had to be scalable, easy to deploy, cost-effective and re-usable. The ability to re-use equipment was particularly important to the company as construction teams would move from site to site as projects were completed.
Goldfish's solution met all their requirements and was the first implementation of a VoIP telephony solution into the Company. The standard now when requested by site management teams, is to equip each desk for contract clients with a Goldfish phone (there is no expensive on-site PABX phone system with associated PSTN/ISDN lines installation & rental charges); each phone is preconfigured with its own dedicated local number and internal extension and once connected to a network point with access to the Internet, they are operational immediately.
The company's on-site phones are geographically well spread all over but are managed centrally by the I.T. Department, which has total control of all the phones in every site, through a simple web interface.
The nature of the company's work means there is a continual movement between short-term sites, which meant there were huge costs associated in fitting what were effectively permanent phone systems. Now when a project is finished the phones can be shipped to a new site and re-used. They can even be re-configured with new local numbers remotely with no intervention from the end-user.
As no on-site phone systems are required, the capital cost savings are significant. In addition, there is no phone line rental and all calls between the sites that have installed the Goldfish solution are free. Call charges are also significantly cheaper than those that were incurred by sites that were using traditional landline services. The move to a hosted system, which is based in the cloud, was a natural step to take for the company.
What SISK Group say about the service
"It is an excellent service with a high level of call quality and reliability delivering significant savings to the business. The ease at which the system is deployed & managed certainly is a noteworthy point. Our personnel are very supportive and proactive in dealing with their customers to ensure a fault-free experience for all."
To find out more about SISK Group go to http://www.siskgroup.ie or email info@sicon.ie