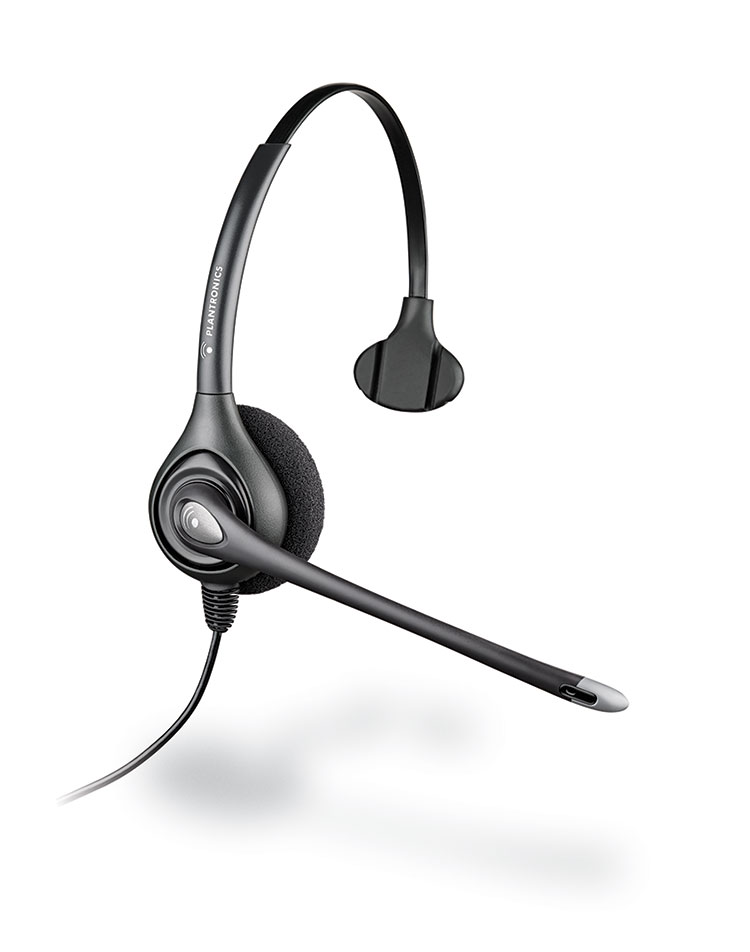 Plantronics SupraPlus HW251N/A
€116.00 + €14.99 shipping costs
(Price excluding VAT)
Features
Wideband audio for more natural sound and clearer conversations
Fully compatible with standard band environments
Premium audio assures quality customer communications
Ultra noise-cancelling, screen out background noise, reducing distraction
Over-the-head, all-day comfortable design for intensive use
Proven robustness at millions of agent workstations
Single and dual earpiece options meet varying needs and preferences
Quick Disconnect cord lets users walk away from their phones without removing headset
Product Description
The Plantronics SupraPlus HW251 Monaural headset, which can be connected to a phone with complete ease, eliminates any background noise and enables you to partake in interference-free calls with wideband frequency.
The headset's robust design, minimal weight of 49 grams and over-the-head design ensures comfort for when you're calling and conversing all day long.
With this style and comfort, and the highest level of audio performance, the HW251 will add reliability and satisfaction to your working environment while reducing miscommunication.